Call +61 7 3851 8300 for all ordering
Order #'s
# 1600 - Pelican Case - 55 x 43 x 20cm
# 1550 - Pelican Case - 48 x 36 x 19cm
# 1520 - Pelican Case - 45 x 32 x 16cm
# 1500 - Pelican Case - 43 x 29 x 15cm
# 1450 - Pelican Case - 37 x 26 x 15cm
# 1400 - Pelican Case - 30 x 23 x 13cm
# 1300 - Pelican Case - 24 x 18 x 15cm
# 1200 - Pelican Case - 24 x 18 x 11cm
# 1150 - Pelican Case - 21 x 15 x 9cm
Order #'s
# 1750 - Pelican Case - 128 x 34.3 x 13.3cm
# 1650 - Pelican Case - 71 x 46 x 24cm
# 1700 - Pelican Case - 95 x 44 x 15cm
Lath Carriers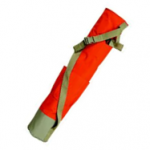 Part # 8103-20-ORG — For 24" lath
Features:
Holds 24 inch (61 cm) wood lath
Features a hand loop, shoulder strap, outside pocket
8 inch inside diameter
Weighs 0.40 lb (0.18 kg)
>Part #:
8100-20-ORG — For 36" lath
8101-20-ORG — For 48" lath
Features:
Bottom of the bag and 6" up the side is constructed Rhinotek
Hand loop
Sturdy, adjustable shoulder strap
3 8" x 10" (20.32 cm x 25.40 cm) pleated outside pockets for paint, markers, etc
Stake Bags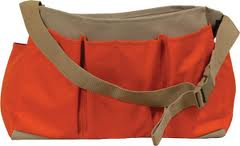 Tripod Bags

Heavy Duty 18" bag for stakes or rebar
Part # 8090-20-ORG
Designed to hold 18 inch (46 cm) stakes or rebar
The main compartment of this bag is constructed of tough Rhinotek™ material
Features include hammer loop, adjustable strap and brass grommet drain holes
Bag weighs 1.55 lb (0.70 kg)
This heavy-duty bag will carry many different brands of tripods, including SECO and Crain Tri-Max
Order #
8154-11-TNL (zip up)
8180-20-TNL (flip over top)
Measures: 48 x 8 OD inches (121.9 x 20.3 OD cm)
Weighs 1.80 lb (0.82 kg)
Backpack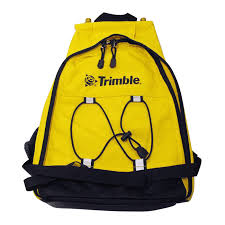 Purpose built for carrying GPS equipment
Order # 39870
Features:
Internal ridgif frame and two 5/8" screwthreads
Padded strapping and secure waist belt
Four camcorder battery holders
Screwthread attachments to support all Trimble mapping and GIS GPS receivers and antennas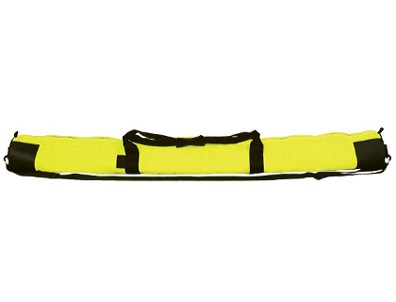 Heavy duty 2 metre snap-lock pole system bag
This new bag holds the 2-meter Snap-Lock Pole with a bipod or tripod connected.
It's constructed of tough Cordura® material and Rhinotek™ ends.
Part # 8151-02-FLY (Fluro Yellow)
Part # 8151-02-TNL (Trimble Logo)
Features:
a full length #10 zipper
dual hand-carry straps
full-length shoulder strap
side pocket
measures: 5.5 in I.D. x 55 in (13.97 cm I.D. x 139.7 cm)
Will fit pole and Bipod.
Also available Part # 8151-00-YEL-TNL (fits Bipod only)
Radio Antenna Mounting Pole Pouch

Trimble Cordura Pouch can hold a 6ft antenna mounting pole, whip antenna and a mounting washer
Part # 44098-00
Battery Bag

17 Ah Battery Bag for use with LC-RD1217P
Part # DL17
28 Ah Battery Bag for use with LC-X1228P
Part # DL28