Trimble Juno 5 series – now for less
Trimble Juno 5 series: Professional handhelds for GIS workflows.
Now for less, for a limited time.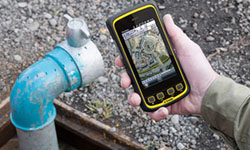 Juno® 5 series handhelds combine must-have functionality with the familiarity of a smartphone form-factor. Perfect for asset management and data maintenance projects, everything is integrated into a convenient, rugged package: high-sensitivity GNSS, Windows® Embedded Handheld operating system, Office applications, camera, and optional cellular connectivity. Compatible with GIS-oriented Trimble workflows, the Juno 5 is the smart solution your team can trust for standardising inspections and asset management.
For a limited time, Trimble is offering a special promotional discount on Trimble GIS Juno 5 handhelds:
Trimble Juno 5B handheld – with Wi-Fi connectivity
Trimble Juno 5D handheld – with Wi-Fi plus cellular connectivity
Find out how the Juno 5 series handhelds can help your business by contacting us today!
This offer is available until 30th September 2016.
0
0
Les
https://upgsolutions.com/wp-content/uploads/2016/09/UPG-LOGO-2.png
Les
2016-07-05 16:45:54
2016-12-21 14:06:47
Trimble Juno 5 series – now for less