STORY UPDATED: Trimble Insphere – sign up for the webinar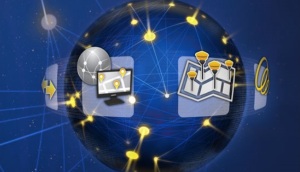 Last week Trimble announced a brand new web-based platform for the central management of geospatial applications, data and service. Trimble Insphere enables quick, easy access to all your geospatial information from the web and even from a mobile device.
There are four parts to the platform:
Data Manager – this application enables central management of your geospatial information so you can quickly search, access and view your geospatial data.
Equipment Manager – imagine if you could centrally manage all your field devices from one place. Now you can with Trimble Insphere's equipment manager.
Terraflex –Trimble Terraflex is you fast and efficient data collection application and now you can access Trimble Terraflex straight from your Trimble Insphere account.
Trimble Access Services – Trimble Access is a cloud-based data transfer service so you can connect the field to the office. Now you can head straight to your Trimble Access account from Trimble Insphere.
For more information about Trimble Insphere take a look at www.trimbleinsphere.com and download your free 90 day trial. Feel free to give us a call if you have any questions or need any further support.  
Sign up for the webinar
Trimble is holding a webinar on Thursday March 27 at 9.00am AEDT.
0
0
Les
https://upgsolutions.com/wp-content/uploads/2016/09/UPG-LOGO-2.png
Les
2014-03-17 13:28:52
2016-12-22 16:21:46
STORY UPDATED: Trimble Insphere – sign up for the webinar