Trimble InSphere – how the cloud can help your business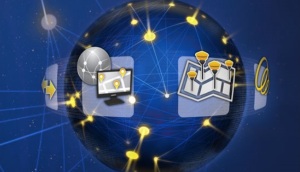 We all know about the cloud, it's the new buzz term, it's everywhere, but have you really sat down to think about how it can benefit your Geospatial business?
Join Trimble on September the 24th for a webinar about Trimble InSphere, the cloud solution for Geospatial professionals. Learn about how you can streamline your workflows and maximise efficiency in today's competitive environment through real-time management of data, equipment and resources in one portal.
Whether you're a business owner, office technician, project manager or working in the field, this webinar will help you to see how you can transform the way you work.

Trimble InSphere is a software platform for the central management of geospatial applications, data and services. On a single, simple and easy-to-use web platform, InSphere provides access to multiple applications and allows Geospatial organisations, including surveying and mapping users, to manage everything in one place, accessible anytime and virtually anywhere.
Through InSphere you can access:
Data Manager – Simple and efficient geospatial data management for the whole organisation
Equipment Manager – Central management for equipment with an easy-to-use interface
Data Marketplace – Discover and access map data at your fingertips
TerraFlex – Fast and efficient geospatial data collection across a fleet of devices
Trimble Access Services – Cloud-based data transfer service to connect the field and office
Find out more at www.trimbleinsphere.com 
0
0
Les
https://upgsolutions.com/wp-content/uploads/2016/09/UPG-LOGO-2.png
Les
2014-09-11 11:33:12
2016-12-22 16:08:40
Trimble InSphere – how the cloud can help your business