Trimble ranked top provider of Commercial Fleet Telematics for second year running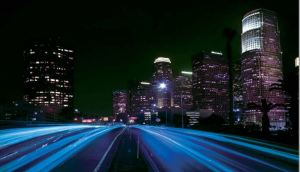 This week, Trimble announced that it's been ranked as the number one telematics service provider in ABI Research's 2014 Commercial Telematics Competitive Assessment. This is the second year in a row that Trimble has taken the top spot. The annual survey assesses providers based on a number of criteria and Trimble ranked top for market share of subscribers, vertical segmentation, quality and reliability, regional coverage and organisation health.
Telemetry is the process of gathering data remotely to transmit back to wherever you like for monitoring. As an example, telematics technology is used to monitor the behaviour, health and productivity of remote vehicles. UPG can work with you to provide the right Trimble solutions for your entire fleet.
"Innovation is at the heart of our business strategy," said John Cameron, general manager of Trimble's Field Service Management (FSM) Division. "We've recognised that more and more organisations are increasingly looking to integrate their Fleet Management capability with a solution that allows them to manage all aspects of their work and workers in one place and are delighted to be recognised as a leader in this field. Our commitment to our customers does not stop at best-in-class telematics as we continue to focus on driving the productivity of mobile workers through dynamic mobility tools that offer enhanced visibility into the field to transform operational effectiveness."
Quick links for more information on fleet telematics
Contact UPG today if you'd like to talk to us about our fleet solutions.
Read our article about managing a mobile workforce
Download the latest Trimble insight report about Transforming Service Delivery in 2014
Watch the short video below to hear Jason Chipchase from Deloitte UK discussing the challenges of managing a mobile workforce and how to increase efficiency.
https://www.youtube.com/watch?v=aH8LfMf78HU
0
0
Les
https://upgsolutions.com/wp-content/uploads/2016/09/UPG-LOGO-2.png
Les
2014-08-22 12:17:11
2016-12-22 16:13:11
Trimble ranked top provider of Commercial Fleet Telematics for second year running