The camera in your Total Station
Anthony McClaren, Sales Consultant, UPG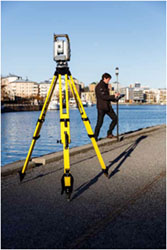 In a day and age when we not only have cameras in all of our personal devices, but also now the tools of our trade, there can be many misnomers and misinformation about camera quality, camera settings and how to use our digital still image devices.
The general assumption is that the more megapixels your sensor (camera) has the better the quality of the image will be. This is not always true, and very much depends on the Field of View (FOV) of the sensor itself. When we consider the difference between a regular digital camera versus that of a Trimble Total Station (the S Series) for example, which only has a 3.1MP camera built into it, the digital camera has a much larger FOV than the Total Station.
The field of view is determined by the camera's focal length – essentially this is the distance from the sensor (fixed point) to the lens (which can move; think about zooming, and how the lens moves away from the camera body as it "zooms in"). The greater the focal length, the narrower the field of view is.
In order to capture the same FOV with an S Series total station as has been captured with an 8MP iPhone, for example, we'd have to take 15 individual shots. This makes our total station a 46.5MP camera: 15 images x 3.1MP = 46.5MP for the same capture.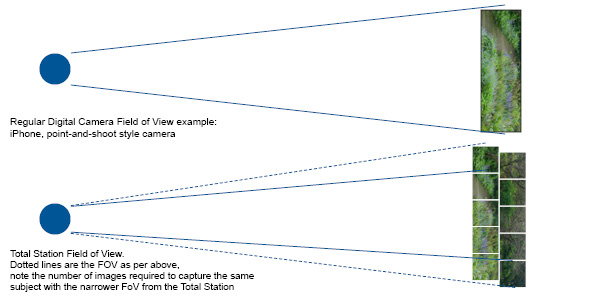 Obviously it's not a wildly practical exercise to take your total station on holidays and take 15 photos for every one your partner may take with their iPhone but by the same token, your iPhone or digital camera doesn't capture the same amount of detail in one photo as your Total Station.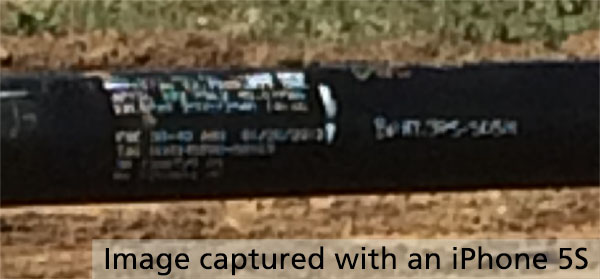 ---

About Anthony McClaren
Anthony has been an active member of the Victorian Survey industry for over 15 years, as well as being an avid writer & photographer. He has been working at UPG since 2006 and specialises in Trimble Geospatial solutions for the Surveying industry.
0
0
Les
https://upgsolutions.com/wp-content/uploads/2016/09/UPG-LOGO-2.png
Les
2016-07-26 09:18:34
2017-01-11 07:50:27
The camera in your Total Station