End-to-End Field Service Management Suite

Recently Trimble announced the launch of Trimble PULSE, an end-to-end suite of field service management solutions that enable businesses with mission-critical field service operations to transform the effectiveness of their work, workers and assets.
As there is no one-size-fits-all field service management solution more businesses are seeking tailored solutions to address their individual pain points and priorities. Trimble PULSE addresses these needs, offering a modular set of capabilities that businesses can choose based on their requirements. Whether operating across the construction, agriculture, telecommunications or utilities industries, Trimble PULSE can be relied upon as the one solution businesses need to deliver on operational requirements.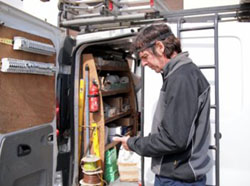 Trimble PULSE is cloud-based and combines telematics, back-office, scheduling and mobile solutions to offer the most complete set of capabilities on the market today:
If you're looking to streamline your field service operations and manage your people, places and things more efficiently, get in touch to discuss how Trimble Pulse can work for you, or learn more on the Trimble PULSE website.
0
0
Les
https://upgsolutions.com/wp-content/uploads/2016/09/UPG-LOGO-2.png
Les
2016-05-18 10:46:22
2016-12-21 14:28:24
End-to-End Field Service Management Suite