Know the Sources of your Data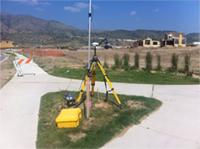 The tectonic plate that Australia sits on is moving at a rate of 7cm to the north every year. This creates a discrepancy between local coordinates and global coordinates that are derived from GNSS. To address this the Geocentric Datum of Australia will be adjusted on 1 January 2017 by 1.8 meters to the north. This will bring local and global coordinates aligned in 2020.
As Joseph Kerski raises in his article, this "is a nice reminder that physical geography matters." He reminds us to "know the sources of your data, including the datum itself." An important reminder.
0
0
Les
https://upgsolutions.com/wp-content/uploads/2016/09/UPG-LOGO-2.png
Les
2016-08-30 09:33:19
2016-12-21 13:31:31
Know the Sources of your Data