Update to Trimble Access Aerial Imaging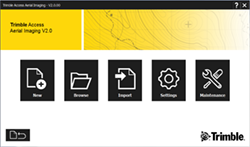 Trimble have announced an update to the Trimble Access Aerial Imaging with a new version, 2.2.4.
This update resolves the issue that may cause landing issues with the UX5 HP in areas above 200m above mean sea level (AMSL).
This update is now available through Trimble Installation Manager.
This highlights the importance of maintaining a current version of your firmware and software. It's easy to stay up to date when you have are Trimble Protected.
0
0
Les
https://upgsolutions.com/wp-content/uploads/2016/09/UPG-LOGO-2.png
Les
2016-09-23 08:44:24
2016-12-21 13:28:15
Update to Trimble Access Aerial Imaging