Paul Standen on capturing big data at Locate14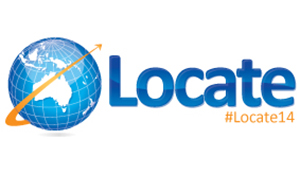 We're living in an exciting time, one where the use of geospatial data has exploded and its list of applications continues to grow. As a result, we've seen a paradigm shift in the way we collect data because, while there will always be a need to capture it with precision, these new applications are forcing us to think about different methods which allow us to capture more data more quickly. As geospatial professionals we need to make sure we're at the forefront of this changing landscape and that we're prepared to lead the change.
If that sounds interesting to you and you happen to be at Locate14 in Canberra this week, be sure not to miss Paul Standen, our National Geospatial Manager, talking about 'Capturing Big Data' on Wednesday. He'll be speaking in stream 3D – Spatial (Smart) Cities which is happening from 11.15-12.45pm in the Sunderland Theaterette.
0
0
Les
https://upgsolutions.com/wp-content/uploads/2016/09/UPG-LOGO-2.png
Les
2014-04-08 15:30:12
2016-12-22 16:19:31
Paul Standen on capturing big data at Locate14