Time to do more with configurable and scalable GNSS

Here's what's new with Trimble's configurable and scalable GNSS:
The Trimble R8s GNSS receiver is the new way of looking at receiver possibilities. Rather than a pre-configured system, the Trimble R8s allows you to build a system tailored to your job. You simply choose the configuration level that suits your needs, whether it's post-processing, base, rover, or a combination of base and rover functionality. Then add individual options to further configure your R8s. You can also add functionality whenever you need it.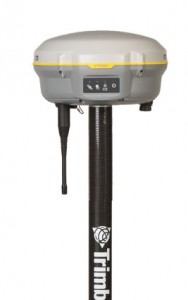 The Trimble R8s also provides
Expanded reach as it comes integrated with the Trimble 360 tracking technology
Data communication options, including an integrated wide-band UHF radio or 3D cellular modem
Remote access via Trimble's exclusive Web UI, which eliminates the need to travel for routine monitoring of base station receivers
Easy integtration with Trimble S-Series Total Stations and the Trimble V10 Imaging Rover
Learn more about Trimble's dramatic enhancements to their Geospatial offer on the Time to do More page.
0
0
Les
https://upgsolutions.com/wp-content/uploads/2016/09/UPG-LOGO-2.png
Les
2015-04-27 14:42:31
2016-12-21 16:06:06
Time to do more with configurable and scalable GNSS