Agricultural precision achieved with UAVs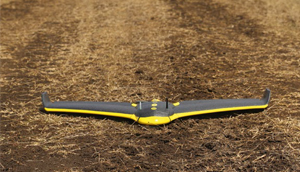 In recent years aerial photography and satellite imagery have helped farmers to monitor the growth and health of their crops, but this can still be difficult and very expensive. The Australian Controlled Traffic Farming Association (ACTFA) successfully received funding last year to trial UAVs as a solution to this problem and they subsequently developed their 'Eye in the Sky' project. The project aims to inform farmers of the benefits a UAV can offer, as well as educate UAV suppliers on the needs of the agricultural industry in Australia.
Using UAVs, farmers will be better equipped to monitor fertiliser, pesticide or fungicide experiments, crop diseases and stress and water logging. Scout Aerial have conducted the first test flights using an eBee they purchased from UPG and you can read more about their findings in this article published in Position magazine.
0
0
Les
https://upgsolutions.com/wp-content/uploads/2016/09/UPG-LOGO-2.png
Les
2014-02-17 15:17:49
2016-12-22 16:27:33
Agricultural precision achieved with UAVs