Monitoring technology – a big leap forward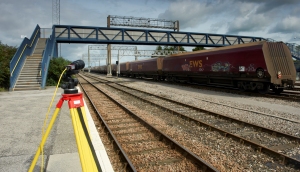 Monitoring technology – do you use it to dynamically monitor structures for things like deflection, strain, rotation and displacement? If you answered yes, you'll want to know about iMetrum.
Traditionally structural monitoring has been carried out using a total station and prisms or GPS which are great methods for measuring one point at a time. But, if you require accurate, simultaneous, high frequency measurements in real-time when there are dynamic forces in play, for example a train or traffic passing over a bridge, iMetrum video monitoring technology is the answer.
UPG's sister company DataHawk, was recently interviewed by 'Traverse' magazine about this new technology which is shaking things up in the industry. Fick to page 12 of Traverse magazine to read the article and find out more about iMetrum on their website here.
If you're interested to speak to us about this monitoring technology or arrange a demo, please contact your local sales manager.
0
0
Les
https://upgsolutions.com/wp-content/uploads/2016/09/UPG-LOGO-2.png
Les
2014-04-28 13:36:51
2016-12-22 16:17:54
Monitoring technology – a big leap forward