Trimble VRS Now introduced in Australia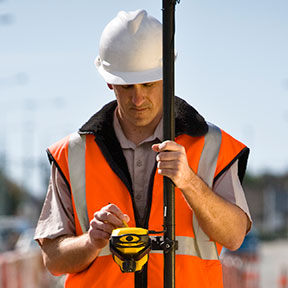 In December, Trimble®, together with UPG, launched Trimble® VRS Now™ in Queensland, New South Wales, South Australia, Northern Territory, Tasmania and Victoria. This initiative adds integral, expanded coverage to Trimble's national positioning infrastructure in Australia.
What is Trimble VRS Now?
Trimble VRS Now offers instant access to unsurpassed accuracy and reliability. It's a professionally managed and secure service tailored to your geographic location and it's always on whenever and wherever you need it.
With Trimble VRS Now you will also:
Achieve more consistent positioning via access to data from an RTK network
Gain instant access to real-time kinematic (RTK) corrections
Have no need for base station setup
Achieve 2 cm accuracy
Have access to built-in redundancy to ensure connectivity, consistency, and quality
It's pretty simple…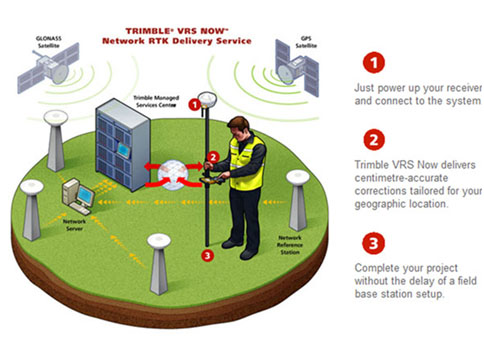 The change for you
If you were an existing OmniSTAR CORS user, you would have been automatically upgraded to the new Trimble VRS Now service as well as access to the Pivot Field Mobile App. After a period of time, OmniSTAR CORS users who have been migrated across to Trimble VRS Now will be prompted to change their receivers from pointing to cors.omnistar.net.au to vrsnow.com.au.
Trimble also offers its worldwide CentrePoint RTX services. Delivered via satellite or IP/cellular delivery, this service can achieve a 3cm level precision to all of Australia. This service is available standalone or in combination with a Network RTK subscription. This combination gives you the assurance that, no matter whether you are in mobile phone coverage or not, you will still get RTK data and your work won't be interrupted.
Trimble Pivot Field Mobile App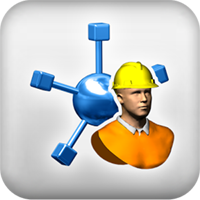 To assist you in managing all of this information, Trimble Positioning Services have released the Pivot Field app for customers. This first of a kind service allows you to view individual CORS, atmospheric conditions, satellite availability and subscription details on your Smart Phone. This App is the first of its kind that is available to the End User.
Getting Started:
Download Trimble Pivot Field from the Google Play or Apple store. There are versions available for both tablets and phones.
Select the appropriate Provider Name for your region from the list, and enter your Organisation Name, Login and Password. VRS Now Australia providers are:

TVNAU NSW for New South Wales
TVNAU SA|NT for South Australia and the Northern Territory
TVNAU TAS|QLD for Tasmania and Queensland
TVNAU VIC for Victoria
Need advice about what Trimble service you need to get the best corrections? Give your local UPG office a call today.
0
0
Les
https://upgsolutions.com/wp-content/uploads/2016/09/UPG-LOGO-2.png
Les
2015-02-20 11:25:37
2016-12-22 16:02:02
Trimble VRS Now introduced in Australia