New Office Software for Manual Total Station Monitoring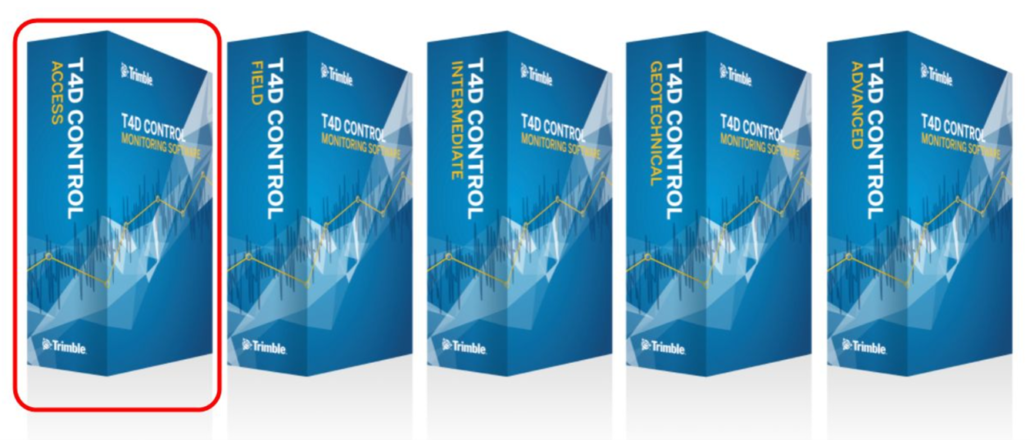 Trimble recently announced the release of a new office software module of it's widely used 4D Control monitoring software suite. This module, called Trimble 4D Access, caters specifically for the needs of manual total station monitoring projects, while offering the full functionality of the feature rich automated Total Station version.
It completely complements the Trimble Access Monitoring Module used on the field controllers for round measurements, and culminates in arguably one of the easiest and slickest solutions for manual monitoring project data flows. The seamless workflow between the Trimble Access Monitoring module on your controller, and this new office component, assures near automated workflows downstream of your fieldwork. Just place your field controller job file in a folder on the computer and the software does all the rest automatically, identifying a new round measurement, processing the data, creating database entries and performing analysis tasks. Your round measurement turns into a graph, report, analysis or alarm, without you doing a thing!!
The end result is full featured data presentation, analysis, alarming and reporting.
It is also very easy to share or give access to the data to anyone you choose, no matter where they are, while offering full control over the data they see and can edit. You can also upgrade at any point to continue seamless monitoring with an automated system, or easily add support for automated Geotechnical or other sensors. This offers full scalability to expand any monitoring project, regardless of complexity, while still allowing you to start off with less complex manual TS projects, with a low price point to match. 
If you would like more information on this, or would like to know more about the comprehensive monitoring solutions UPG offers, explore our monitoring solutions knowledge base or talk to our sales team. 
https://upgsolutions.com/wp-content/uploads/2016/09/UPG-LOGO-2.png
0
0
Claire Wilson
https://upgsolutions.com/wp-content/uploads/2016/09/UPG-LOGO-2.png
Claire Wilson
2022-02-14 17:24:39
2022-03-08 16:49:03
New Office Software for Manual Total Station Monitoring