Does GIS + BIM = more business for you?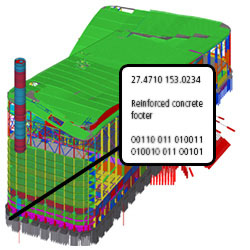 The inclusion of GIS technology could transform standard BIM into a super asset management system according to a research paper from March 2009.
BIM (Building Information Modelling) is the process of generating and managing building data during its life cycle from planning stages right through to construction and facility management phases. The potential result is a 3D model that is rich with knowledge, a database attached to each and every element of a structure, including GIS information.
To really see the benefits of including GIS data in the BIM models we need to find a way to merge the seemingly parallel worlds of geospatial and construction.
If you would like to learn more about BIM, or how it could help grow your business get in touch.
0
0
Les
https://upgsolutions.com/wp-content/uploads/2016/09/UPG-LOGO-2.png
Les
2016-06-08 11:59:12
2022-06-14 17:50:03
Does GIS + BIM = more business for you?